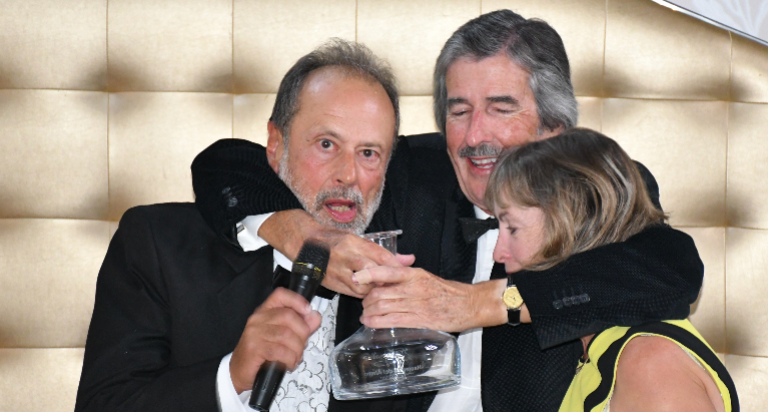 Founder Members Golf XVII (2021)
Ladies and Gents,

In November 2004, the Hacienda del Alamo Golf Course, was officially opened and since then, we have held annually, what is one of our most popular and prestigious events. As we are all aware, unfortunately last year, we could not hold this, because of covid and of all the restrictions applied throughout Spain. Therefore this year, we need to make up for it!
It is a two day golfing competition, played over Friday and Saturday, culminating in the Gala Dinner and Prize Giving on the Saturday night. This special event is known as Founders Weekend and this year, because last year's did not happen, will be our 17th. It will be held on Friday 5th and Saturday 6th November.

We are sure that many people on Hacienda, especially the new owners and residents, of which there are many, do not realise that the Gala Dinner is open to ALL owners, residents and their guests. The Saturday night dinner and dance is normally a wonderful evening.
Dropbox links:
(Click on the link on your device, either choose to open in dropbox if you have that app installed or continue on the web based version, flick through the images, on tablet or telephone, hold your finger on the image you wish to download and you should get the option to save it on your device!)
FMXVII Reception
https://www.dropbox.com/sh/i5k8nbpg1yztkt0/AAB6f5n6Aw3YKWyKwFUR104-a?dl=0
FMXVII 1st Day 1st Tee
https://www.dropbox.com/sh/1y3skd5pf9g67zu/AABDbJItPe_-3YBoZnRRHx-ya?dl=0
FMXVII 2nd Day Final Flights
https://www.dropbox.com/sh/d691aew7kgb6iu2/AABQm5rVUUhnZnUTc0CVVDnca?dl=0
FMXVII Gala Dinner & Reception
https://www.dropbox.com/sh/c5ghrgc2lr2bwng/AACBp_4zbtS2PQ3eIqe6bSWsa?dl=0
N.B. All images remain the copyright of Simon HDA Homes and are for personal use of the people contained wthin the images, should you wish to post on Social Media or use in a public content please mention Simon & Torill from Simon HDA Homes.
                           Thank You & Please Enjoy!
---